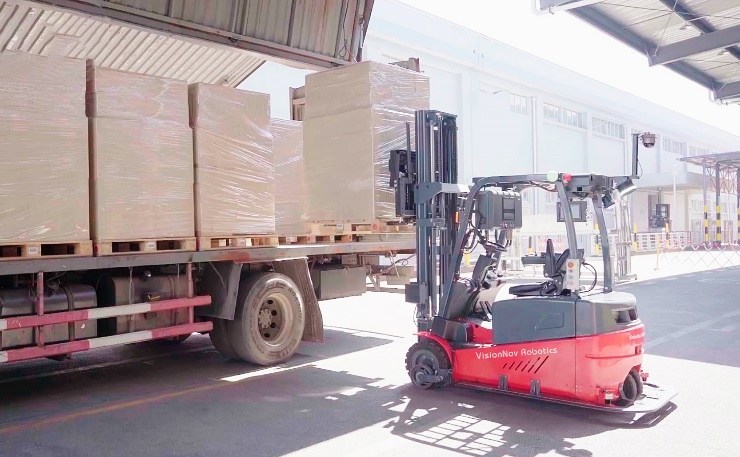 Meituan and 5Y Capital Lead $80M Series C+ Funding Round for VisionNav Robotics in China
VisionNav Robotics, a Chinese manufacturer of driverless industrial vehicles, has secured more than $80 million in a Series C+ funding round led by food delivery giant Meituan and venture capital firm 5Y Capital.
VisionNav Robotics, based in Shenzhen, which was incubated by a group of PhD students. students from the Chinese University of Hong Kong (CUHK), plans to use the new capital to research new technologies and innovative forms of product development, the company said in a statement.
The startup will also focus on product standardization, large-scale implementation, and localization for global customers.
The Series C+ tower followed the completion of its Series C tower in September 2021. In the previous deal, VisionNav Robotics said it raised "hundreds of millions of Chinese yuan" from investors including owner from TikTok ByteDance, Xiaomi founder Lei Jun, backed by Shunwei Capital. , IDG Capital, Lenovo Capital & Incubator Group and Eastern Bell Capital. The completion of the previous round brought its total fundraising size to more than 500 million yuan ($75.7 million), according to its official website.
VisionNav Robotics aims to provide autonomous intralogistics products to help customers address industry issues including the lack of effective digital solutions, rising labor costs, and difficulties in recruiting human workers. It taps into a booming market where sales of industrial autonomous mobile robots (AMRs) and automated guided vehicles (AGVs) by Chinese companies reached 72,000 units in 2021, up more than 75.6% from 2020, according to the latest report from China. Mobile robot and AGV industry alliance.
The 2022 report shows that the overall sales volume increased 64% to 12.6 billion yuan ($1.9 billion) last year, of which 2.1 billion yuan ($317.8 million ) from the sales of domestic companies to foreign customers. In 2021, the annual revenue of 36 Chinese companies exceeded 100 million yuan ($15.1 million).
Founded in 2016, the startup applies artificial intelligence (AI), environmental awareness, deep learning, servoing and other core technologies to industrial vehicles to provide unmanned intralogistics solutions to factories. and warehouses. It has developed by far nine series of driverless industrial vehicles and robot control systems.
The startup said it has set up marketing centers in more than 30 countries and regions around the world. It has delivered more than 1,500 autonomous forklifts and unmanned tractors to customers in auto parts, petrochemicals, tobacco, food, pharmaceuticals, 3C electronics, manufacturing, e-commerce logistics, textiles, printing and papermaking, among other areas.
VisionNav Robotics CEO Li Luyang said in the statement that the robotics industry is heading towards a new phase of standardized large-scale deliveries in a difficult year amid global market uncertainties and the ongoing COVID-19 pandemic. Li said the startup had "built a competitive barrier" through improved supply chain and operational capabilities.
Li expects the company's sales volume to increase by 300% in 2022 compared to 2021.